A modular space
to extend the enchantment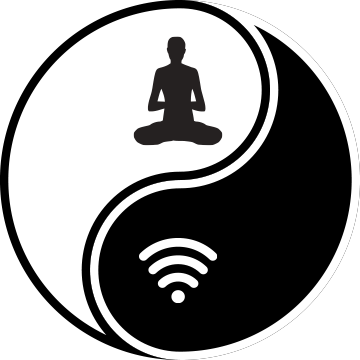 An authentic old mountain barn converted into an ultra-modern space, the NUUK barn is a 20 m2 multi-purpose room, fully equipped to host your work meetings as well as your well-being and fitness activities.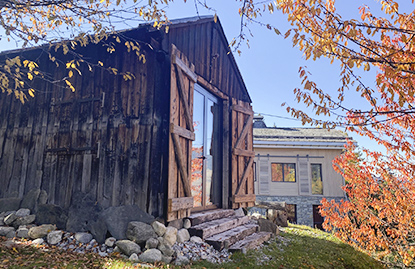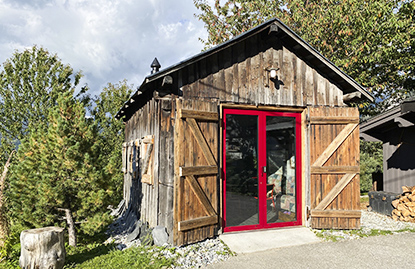 This area is separate from the 
SISIMIUT
, 
ILLULISAT
et 
IKAMIUT
chalets. It has been converted with finesse and character, retaining all the soul and magic of the HAMEAU DE MARCANDOU, with very little impact on the outside appearance.
With a fully equipped kitchenette and a fireplace, the warm atmosphere is accompanied by an indoor/outdoor feeling provided by the large openings onto the surrounding mountains. Everything has been thought of to bring an extra dimension to your stay.
---
WELL-BEING
 & FITNESS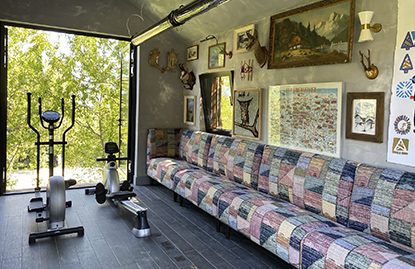 What could be better than a dedicated space open to the outdoors, calm and cosy, to decompress, regain your mental or physical strength and keep the rhythm. .
For your comfort, the NUUK barn adapts to your wishes and sets you up facing the Alpine peaks. Yoga, pilates, cardio-fitness, stretching... 
The choice is yours! 
---
BUSINESS MEETINGS
Whether it's an organised seminar or an informal meeting during your stay, the NUUK barn becomes
a comfortable meeting room
with warm seating, a Wifi internet connection and a video projection system.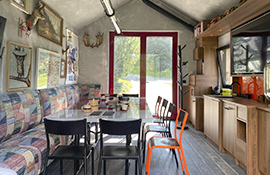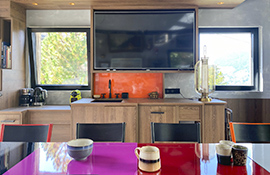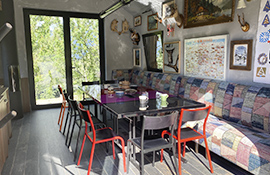 An ideal place for exchange and productivity, this friendly and confidential space can accommodate up to 20 people. Its exceptional natural setting will prove to be an additional resource for validating your important decisions, such as bringing new ideas to life or bringing your projects to fruition!