IN THE HEART OF THE 3 VALLÉES SKI AREA
An exceptional destination, Courchevel is one of the ski resorts of Les 3 Vallées – the world's largest ski area – offering 600km of ski runs, all groomed, maintained and safe.
Situated at 1,550m of altitude, le Hameau de Marcandou enjoys the tranquility and facilities of Courchevel Village, yet with a rapid and direct access to Courchevel 1850 and to the whole 3 Vallées ski area.
The commitment to excellence that triggered the international reputation of Courchevel is perfectly in line with the lifestyle of the Hameau de Marcandou, where authenticity means quality and well-being.
COURCHEVEL
Nested in the heart of the French Alps, on the height of the Tarentaise valley, Courchevel and its five villages unveil at the turns of a pretty winding road, between enchanting forests and dramatic views… Four villages connecting by ski lifts or shuttles provide a unique ski-in ski-out resort with distinctive universes
Everywhere, the quest for excellence and the attention to minute details are a prerequisite. In each village, every endeavor is made to ensure you an unforgettable stay.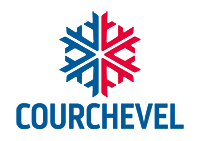 COURCHEVEL VILLAGE (1550M)
The first touristic developments of Courchevel Village (formerly Courchevel 1550) date back to December 1937. Today it has become the favorite resort for athletes and it spreads at the bottom of the ski runs of Provères, Trovets and Dou du Midi, offering ski-in ski-out accommodation.
Here, all views are spectacular, and the south-facing openings of the Hameau de Marcandou offer breathtaking views of the Vanoise summits.
The heart of the resort offers an interesting choice of restaurants. You will enjoy their intimate and cozy atmosphere with your family or your friends.
The snow front is in the middle of the village and offers a rapid and direct access to Courchevel 1850) (2 and a half minute ride by cable car) as well as the entire 3 Vallées ski area.
And also:
A 2.5km toboggan run which starts from Courchevel 1850 and ends at the center of Courchevel Village (1550m).
An incredible aquatic complex "Aquamotion", inaugurated In 2015, comprising swimming pools, a surf pool with artificial waves, lapse pools, long course pools, spas, etc… Open summer and winter.
Courchevel Village is not limited to winter season and skiing practices. The resort also features summer leisure and sports facilities and offers mountain-related activities during summer: hiking, road biking, mountain biking, via ferrata, canyoning, tree climbing, paragliding, etc.